Please read policies in accordance with Massachusetts Phase-3 Re-opening guidelines. All equipment have been appropriately spaced, the entire building has been cleaned and repainted. To combat cross contamination, the Group Exercise Room can only be used for classes. No one is allowed entry unless they are signed up for a class.
We have been operating under the same ownership for over 25 years, serving the residents of Woburn and the surrounding cities and towns. Our goal is to help people enjoy a healthy and active lifestyle. Whether you are an individual or represent a corporation, you understand the benefit of being encouraged to improve your health by increasing your energy, thus allowing for a more productive life with family and in the workplace. It is our goal to help you achieve your fitness potential!
Unlimited Group Exercise Classes: Zumba, Yoga, Pilates, Cycling, Kickboxing, Personal Training. Free Weights, Hammer Strength, Icarian, Life Fitness Selectorized Machines. Top-of-the-Line Cardio Equipment.
New Updated Hours:
Mon - Thurs 5:00am - 8:00pm
Friday 5:00am - 7:30pm
Saturday 7:00am - 3:00pm
Sunday 8:00am - 2:00pm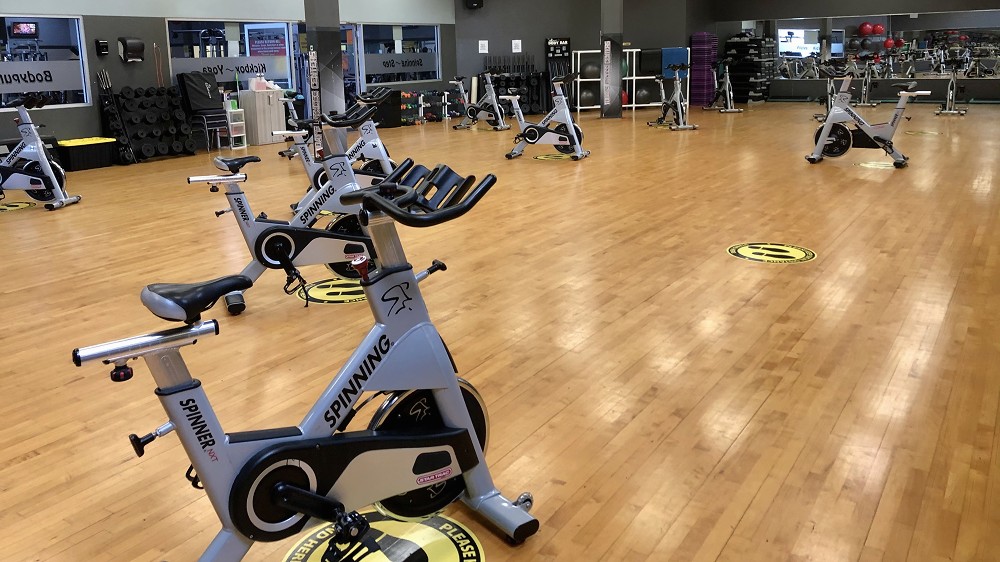 Fun Announcement: New class added, Wednesday 6:00am class, Spin and Muscle. - Wilston is back on Tuesday PM! Sign up and welcome him back!!!